Know Which Companies Are Currently Hiring Professional Online English Teachers
We understand your concern over the fact that how're some "good" companies hiring ESL teachers amidst global pandemic. Well, the fact is online learning has now become the new-normal. Also, because of the unprecedented situation, teaching English online has become more competitive and with a certification in an online TEFL certificate course, there are ample opportunities to look forward to.
So, if you're ready to enter the field of teaching English online or you are an experienced teacher looking for a flexible side appearance, the write-up will help you in getting an insight of some decent companies are actively seeking skilled ESL tutors. Well, certainly, there are some challenges with working from home but the downsides are easy to overcome.
So, why teaching English online is becoming so popular? If we keep aside the COVID-19 pandemic, teaching English online provides flexibility, which means more time for yourself. Plus, the extra money in the pocket doesn't hurt either.
However, it is true that the one to one platform for online English foreign teachers' industry has also suffered to a certain extent. Different researches have shown that in the coming next few years, one to one platform for online English foreign teachers market size will expand more by 2024.
Sounds great, right? Well, it gets even better when you know that international companies are hiring! The demand for online English teachers is super high and we think, there has never been a better time to search for online teaching jobs.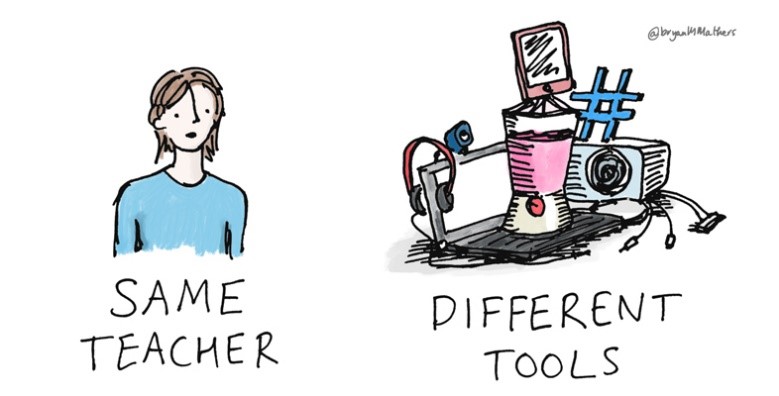 (Ref: https://bit.ly/3pKdqkC)
So mentioned here are some amazing companies that are actively looking for trained ESL tutors along with the information you need for applying.
1. Whales English
Necessities for Whales English online English teachers –
Bachelor's degree or higher
120 hours or more TESOL/TEFL certificate
Experience (minimum of 1 year)
The passion and will to teach young learners
Whales English is a well-known one in the online ESL industry based in Beijing, China, and offers all levels of lessons to students ranging from 3-18 years old. Quite obviously, like many other Chinese companies, you will be working according to Beijing peak hours at Whales English.
So, you will first submit an online application and then, the company will ask you to complete a mock class. Once you pass the mock class, a background check is obligatory and finally, you'll sign your service agreement.
2. GoGoKid
One good advantage of GoGoKid is that there is no minimum number of teaching hours required.
Requirements for GoGoKid online teachers:
Bachelor's degree
Neutral North American accent
ESL teaching experience (online preferred)
TEFL/TESOL certification is being preferred
Love for kids
Well, the first step is to submit your online application and the second step is to schedule an interview. Then, once you pass the interview, you will attend an "orientation program" and a one-on-one mock training session along with a quiz. After this, you'll submit your paperwork and sign a contract.
3. Open English
Well, Open English is the market leader in online English teaching for Latin America. They are presently hiring teachers for their program - "Open English Junior" for children.
Requirements for Open English online teachers:
Bilingual in English and Spanish (both orally and in writing)
Currently enrolled in or completed a bachelor's degree in linguistics, education, English, modern languages, literature or a related field
TEFL/TESOL certification
Minimum of 1 year of ESL teaching experience in a K-12 setting (online experience preferred)
General awareness of and ability to apply the Common European Framework of Reference for Languages (CEFR)
To apply, you will start by submitting an online application. Next, you'll be asked to complete an online interview or recording. If you pass these steps, you'll move on and sign your contract and complete some mandatory training.
4. Zebra English
This Chinese company is offering one-on-one online English lessons of all levels to 3 to 8-year-old learners.
Requirements for Zebra English online teachers
Bachelor's degree
TEFL/TESOL certification or a teaching credential
K-12 ESL experience, online experience favoured
Speak English at an idiomatic level
Lawfully allowed to work in the US or Canada
Can teach students habitually for the long term
Well, you need to complete their online application. After that, you'll complete Demo Test 1, which is about 30 minutes long, then you'll move on to Demo Test 2, which takes around 90 minutes. The next step is a 30-minute Teaching Briefing and finally, you'll be ready to sign your contract.
5. Skooli
Skooli is a leading online tutoring platform with scholars from all over the world. Requirements for Skooli's English online teachers –
Fluent English speaking
A bachelor's degree in English or a related field
TEFL/TESOL certification or a teaching credential
Pay is quite competitive and varies based on qualifications/teaching experience.
6. VIPKID
Teaching hours are flexible with VIPKID and they are hiring fluent English-speaking applicants with a bachelor's degree. A TEFL/TESOL certification or a teaching credential is being preferred. You can start teaching and build your schedule as you wish. Well, your salary depends on your performance in your interview and demo lesson. Also, there are numerous participation incentives and bonus opportunities.
7. DaDa
DaDa is at present hiring fluent English-speaking applicants with a bachelor's degree. DaDa is one of the highest paying online teaching companies and a TEFL/TESOL certification or a teaching credential is being preferred. Also, you don't have to be North American to work for DaDa as they are open to fluent English speakers from all over the world.
8. iTutorGroup
iTutorGroup teachers are paid well along with the chance to earn bonuses as per the number of students in their class along with the ratings awarded by students in their online classroom feedback. They are hiring fluent English-speaking applicants with a bachelor's degree and a TEFL/TESOL certification is a must! Do you want to teach adults or do you want to teach children? iTutorGroup is apt for your requirements.
Well, we are quite sure there are many other companies that are hiring but we thought the above-mentioned ones will be helpful for you. Just think of the fact that it's essential to make sure you get solid research.
Wrapping it up-
Also, consider these following questions to ask before you apply:
Do I need a degree to apply?
Do they accept applicants from my home country?
Is a TEFL/TESOL certification needed?
Who are my students? Where are they from?
What is the least number of hours I have to work?
Do I need to buy any technology or props for teaching?
What happens if my student is a no-show?
What are the peak teaching hours?
What happens if I get sick?
How often can I make changes to my accessibility?
Is it OK to work from anywhere in the world?
What are Internet requirements?
What's the base pay like?
Am I paid by hour or lessons taught?
Are there any bonuses?
Well, these are just some of the career opportunities available for qualified ESL teachers with the online TEFL certificate course. Hopefully you've pulled together a shortlist of your top online English teaching companies. Teaching English online is an implausible career-opportunity for so many in today's ever-changing digital world.