TEFL Sector After COVID-19: Getting Back into the Classroom or Where to From Here?
Throughout the coronavirus pandemic, ESL enthusiasts were worried and had many questions about TEFL and COVID-19! This has been a year that has affected all of our lives in so many ways and clearly had a foremost impact on the ESL/ELT markets around the world. The increasing number of English language learners in the world has given rise to a huge number of EFL opportunities for TEFL certification online qualified teachers all over the globe.
But what will happen this day and age?
Where do you go from here?
What will TEFL after Covid-19 look like?
What's the present situation for teaching English abroad?
Well, no doubt numerous TEFL teachers are teaching English online due to Covid-19 but some parts of the world are already moving back into the classroom carefully. As of the beginning of August 2020, some classes are slowly resuming and teachers and students are returning to the classroom with all the possible measures. Countries such as South Korea, Vietnam, China and Germany have already reopened lots of their schools. However, lots of schools are closed at present and will remain so until further notice all across the world. Therefore, it's a good idea to get your TEFL certification online as soon as possible so that you're ready to apply for jobs.
Even though you might not be able to travel to certain locations right now but you can certainly apply and secure an ESL job overseas. At present, lots of English language learners are looking for ESL teachers online, so the demand is high. The thorough situation will vary country-to-country and region-to-region within some nations.
You must be thinking the world economy is facing a massive crisis, so is it the time for you to invest money in a TEFL course?
Well, we understand the concern and it's a fact that we are all appalling for our health, jobs, our families, and our futures. But if you prepare yourself for the future, you will be credible. Education is mainly recession proof and the demand for the trained and qualified online English teachers remains strong and will continue to remain strong. To improve your job prospects, investing money in a TEFL/TESOL program will not be a disappointing factor. Your TEFL certification will never expire which will be really helpful whenever you want to take the next step. If you can't find learners through a company, you can always market yourself through LinkedIn, Facebook or Instagram, etc.
Just make sure to get your qualification from a standard and accredited TEFL course provider.
So, what do you need to teach English online?
It can vary with recruiters, but the minimum requirement is a 120-hour TEFL qualification, be it online or in-class. Well, if you don't have it then it's going to be dreadful to work on most online English teaching platforms and you may find it very difficult to attract clients too. Certain platforms will require a bachelor's degree as well.
Also, you will need the essential equipment for teaching English online, such as a webcam, headset, access to reliable Wi-Fi, a quiet room or space and a good quality mic. Well, this is something you will already have, but if not, then get them.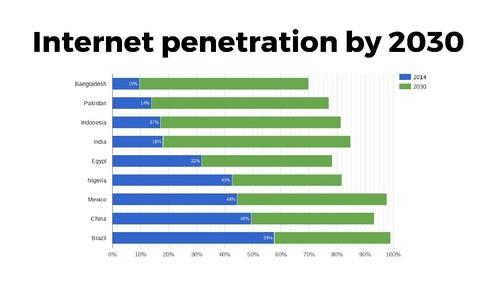 (Ref: https://bit.ly/2L61zh3)
Well, TEFL/TESOL After Covid-19 – Where to next?
Each country is in a different stage of lockdown at present and numerous countries are still not allowing international travel into or out of the country. While others might not accept travelers from certain countries, while some countries are preparing themselves to accept foreign travelers and teachers. After covid-19, remember that teaching English as a foreign language industry may not be the same as you at first imagined. Practices like social distancing measures and restricted class sizes will be there.
Be up-to-date with international news related to international travel in your preferable countries of the world. Everyone realizes that there is a huge need for online English lessons and the demand for online English lessons is not going to die down anytime.
TEFL or TESOL is one of the most flexible careers. You may become –
A freelance ESL tutor
You can create and sell ESL resources
TEFL qualification can set you on a way to building ESL tools
You can build killer digital courses for ESL students
You can sell online video and audio courses to learn English
TEFL qualification can set you on a way to offer ESL consultancy
Many organizations employ people who speak English as a second language. With your TEFL certificate, you offer consultancy services to schools, businesses, community groups, and other organizations. Well, everything people do and know is bound to change apart from one thing – the desire to learn English as a foreign language and for people to learn how to teach it!