Design Your Workspace Before Conducting An Online Class
How do I set up a virtual classroom?
What accessories for online classes are required?
These two questions are storming the internet these days because remote learning or online teaching is the new normal. The pandemic has opened a window of opportunities for teachers who want to teach English anywhere in the world. There are multiple online teaching companies that hire TEFL/TESOL qualified teachers to teach in abroad schools as well as international schools. In fact, those teachers can also opt for teaching online given there is no objection from the school authorities.
Teaching English online in 2022 is having a splendid and vast job market globally. 120 hours of the TESOL/TEFL certificate program is enabling both native English speakers as well as non-native English speakers to teach English to students who want to learn English as either a second or foreign language. Besides, online TEFL courses provide full-time coaching and mentoring to ESL/EFL aspirants. An internationally accredited teaching certificate is provided to learners once they finish the courses successfully.
A VIRTUAL CLASSROOM:
Creating a virtual classroom is not a hard nut to crack but there are certain gadgets and accessories required for this kind of teaching setup. A learning environment must be there so that students who are on the opposite side of the screen get positive vibes to learn English. Learn the importance of Virtual online teaching.

An online teacher must be aware that the lesson plans should be created in accordance with the background of the students. To be more specific, online English teachers must choose software to deliver lectures online that is free of cost so that every student can afford that. Internet speed required for online teaching has to be smooth to prevent any interruption while teaching.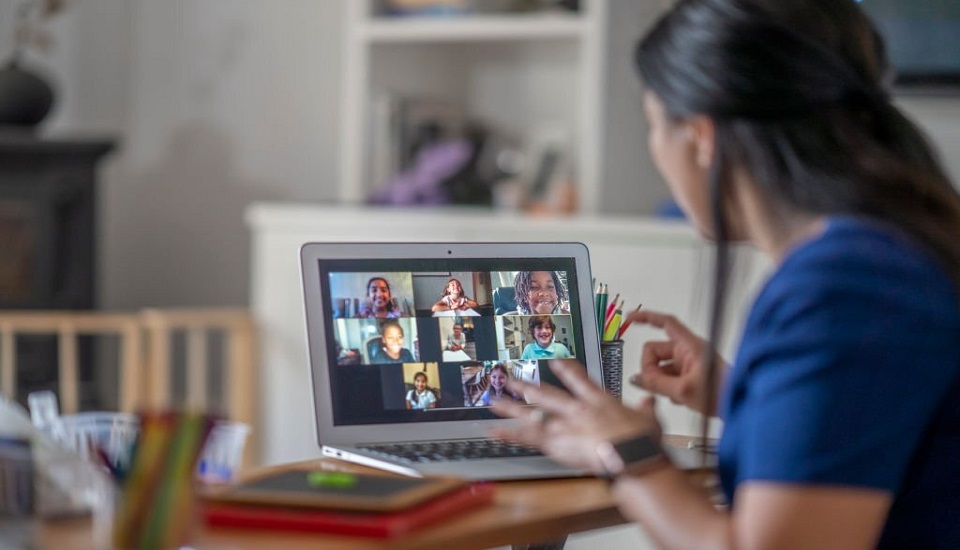 The curriculum must be designed in such a way that it can be accessed from both smartphones and laptops/desktops. Smartphones are available at a lower cost in comparison to laptops or desktops. Proper tutor support must be provided to students and an accurate online teaching setup must be present.
MUST-HAVES FOR VIRTUAL TEACHING:
In order to teach children via a virtual class, certain accessories are required.
When it comes to virtual teaching, it must be remembered that the more screens, the merrier. Having an extra monitor can be extremely beneficial. Since digital literacy is outraging society, teachers are recommended to use a tab or a smartphone while teaching from a laptop or a desktop. The smartphone can have the data like how many students are in the class, their common interests, background, progress rate, etc. Using those data, simultaneously, an English teacher can carry on with his/her classes smoothly.
A high-quality headset is required to conduct remote classes. It should be noise canceling, easy to carry, and the battery backup must be up to the mark. Before logging in to the portal, teachers must check the performance of the headsets by mic-testing. It is preferred to have a Bluetooth-connected headset so as to avoid being wired as much as possible. The microphone should be smooth and prior to delivering the lecture its functionality from the recipient's end must be examined.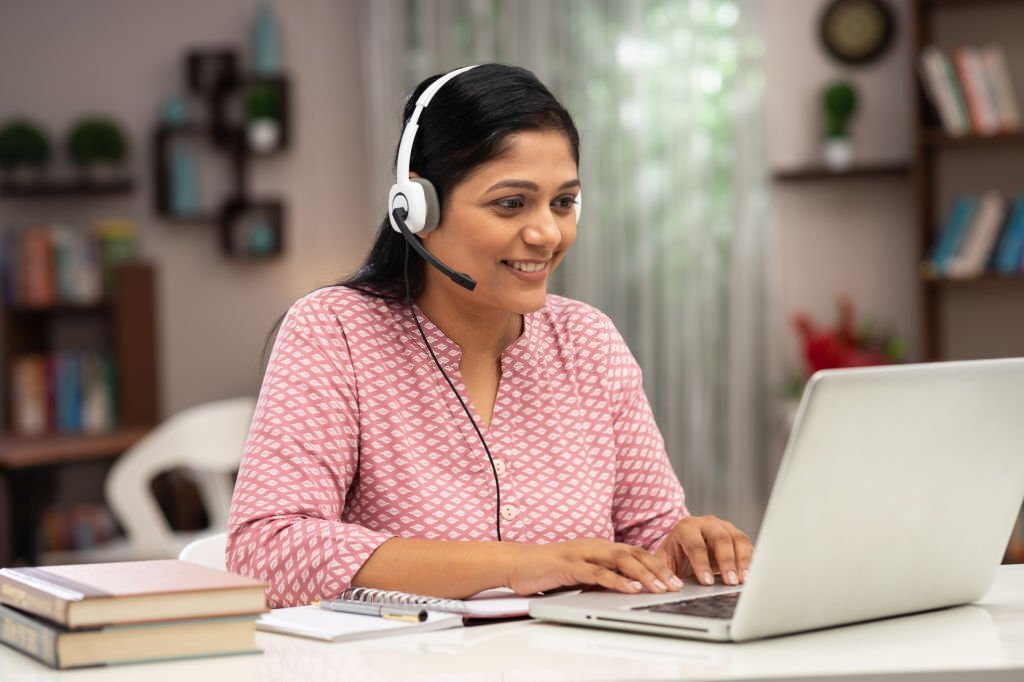 TEFL-qualified English teachers who are professionals have to conduct more than one class per day. Often, the number of classes exceeds 4 a day. Thus to protect the eyes from the harmful radiation coming from the screens, they should use a pair of anti-glare glasses or blue light-blocking glass. There are numerous stylish frames available in the market and those are affordable as well. Using those will ensure sheer protection of the retina, cornea, and other parts of the eyes.
Sticky notes must be present on the workstation and these should be huge in numbers. Taking down important notes or writing down certain information while conducting a class is of utmost importance. If the workstation or table is supported against a wall, stick those notes on it. However, if the table is spacious those notes can be stuck on the tabletop as well.
A planner is one of the major accessories required for online classes. An online teacher must be ready with the lesson plan before he/she begins logging in to the portal of the virtual class. This is considered to be one of the classic requirements for teaching English online in 2022. It is because without a proper strategy conducting classes becomes tough.
This kind of learning environment must be created to enhance learning English. 120 hours of the TESOL/TEFL certificate program will guide TEFL teachers to teach English from anywhere in the world. Virtual classes are the new normal and this is how the workspace for e-learning classrooms should be created.