How To Prepare For Life After TEFL?
An exclusive perk of being a TEFL teacher is that you can travel abroad to your favorite destinations, explore that place to the fullest, and earn quite hefty. You get along with the culture and heritage of that place, you start falling for the beautiful landscape, the sky-kissing mountains, and the deep blue water bodies. You enjoy your teaching career abroad and live every moment! Your 120 hours TEFL certificate thus enthralls you and makes a successful TEFL career.
However, every phase has a final line, and once you reach that you begin from the scratch. That is the law of nature and unfortunately, there is no alternative available for this invincible phenomenon. Once your TEFL contract ends, you start packing your bags, and the airplane is waiting for you to take you back to your home country. You'll cherish all your memories and start fastening your seatbelts for another TEFL adventure.
An International TEFL/TESOL certificate program will provide you with tons of TEFL teaching opportunities. Life after a TEFL journey might be a bit low-key but do not lose hope. If you want to take a break, go for it without a second thought. A break will replenish and rejuvenate your mind and soul and will prepare you better for the next TEFL location.
Some English teachers opt for teaching English online unless they're getting another opportunity to travel abroad with a TEFL job. Being an online teacher you can also get a pretty good amount of exposure and you can practice teaching in the comfort of your home. Work from home is the new normal and many TEFL-certified teachers having internationally recognized TEFL certifications are practicing teaching English online.
The more you teach online the better you gather potential clients and your reputation as an online English teacher gets viral by word of mouth. ESL teachers can teach online and keep finding a job simultaneously. You can upskill yourself by opting for specialized online courses that will enhance your teaching career.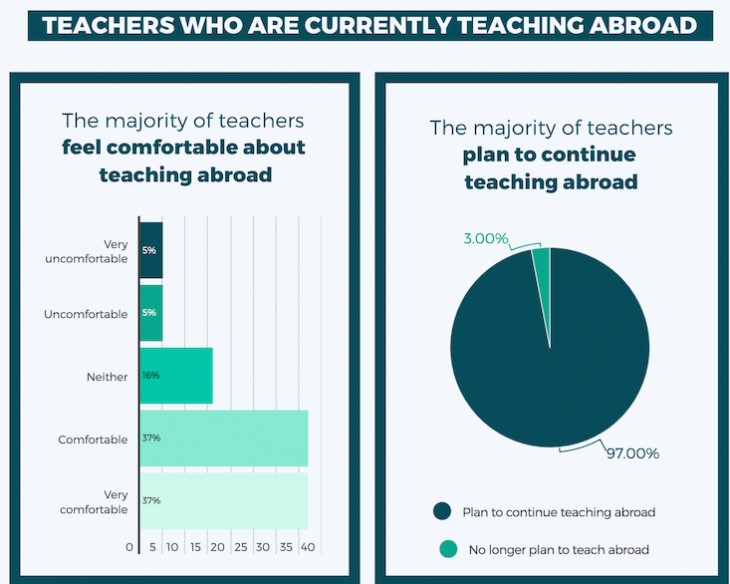 Credit: teachaway.com

An online TEFL course certification along with specializations will give you better TEFL job opportunities when you will start applying once again. Come out with envious skill-sets and amaze the whole world because ESL teaching is a huge market and the competition is absolutely neck-to-neck.
You can give a try for these famous and ravishing specialization courses:
Lesson Planning
Administration
Classroom management
Personal language development
Cross-cultural competence
Public speaking
Communication
Time management
Motivation and engagement
Organization techniques
Creativity

Building connection is of utter importance and hence, you should always focus on building relationships. Never forget to stay in touch with people who you've taught ESL onsite. Request them to leave a review on your online teaching platform and ask them to mention how they've enjoyed your lesson delivery and tutoring. The next time when you apply for a TEFL job, share the link of your teaching platform with the recruiters, and thus, they will be able to weigh your credibility as an ESL teacher.
Feedback plays a significant role in professional as well as personal growth. If you're teaching online after a TEFL journey, ask your online students to write a review as well. The more the positive review better will be your impression as an ESL teacher.
Start introspecting how your previous TEFL journey has been. There might be tons of mistakes and embarrassing reminiscences which you badly want to move on from but remember, those are the real lessons! Learn from your past mistakes so that you do not commit them the next time you travel abroad.
Always hope for the best and try to get one thing straight karma never fails to keep an eye on you and you get exactly what you deserve. You must be aware of the ongoing ESL market situation, hiring scenarios, qualifications, and skills required, prior TEFL teaching experience, and so on. You should plan accordingly and start applying for English teaching jobs. For example, the ESL job market is truly competitive in the gulf countries. So if you want to crack a TEFL job over there, your preparation should be top-notch that matches their requirement.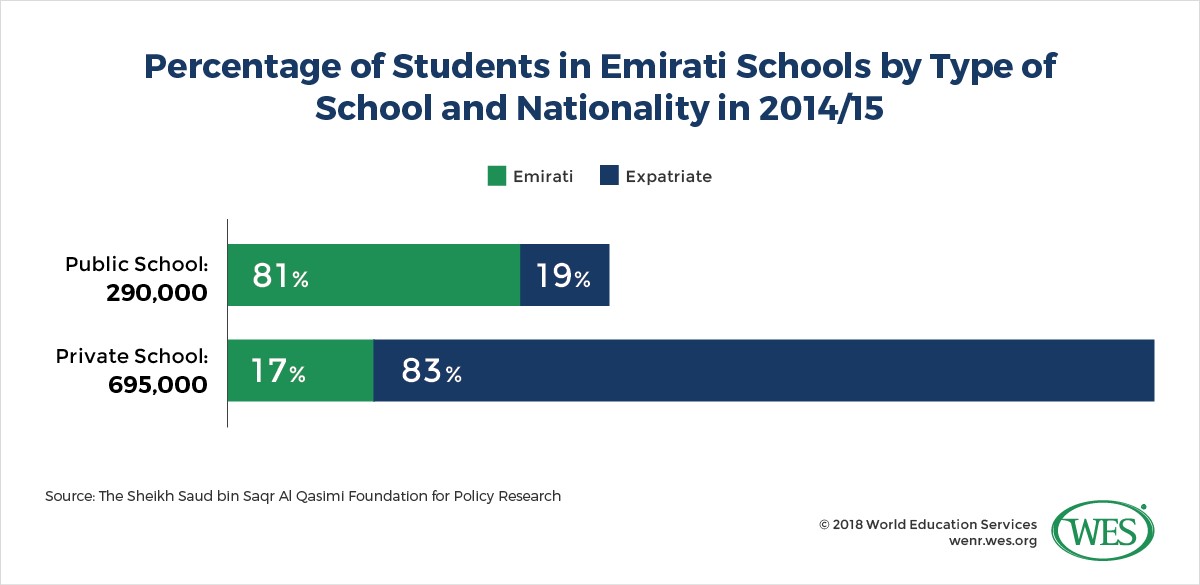 Credit: wenr.wes.org
Be a member of TEFL groups on social media so that you can get recent updates on TEFL teaching. Stay connected, upskill yourself, prepare your mind for another TEFL journey, and most importantly keep learning always.
Are you a TEFL aspirant and want to feel that first-time TEFL traveling experience with a 120 hours TEFL certificate? Then feel free to reach us at 1800-212-6400. Our experts will explain to you every detail about TEFL certification, international accreditations, placements, global job opportunities, visas, etc.
Cheers and happy TEFL-ing!