How Can Overseas Volunteer Experience Add Credibility To Your ESL Resume
Ever wondered how can you make your resume stand out from the crowd? Whether it's scoring competitive internships or volunteering or even getting entry-level positions, every candidate in the room seems to have their resume filled with line after line item.
Well, if you don't want to be a mediocre candidate and want to stand out from the rest, then kicking your experiences up a notch by taking them abroad is one of the surefire ways. People who choose to volunteer abroad not only undergo one of the most eye-opening and rewarding experiences of their lives but also differentiate themselves from the population that lacks the audacity or ambition to venture abroad.
However, if you do not portray the value of your international volunteer experience accurately, chances are, you might not reap the full benefits of displaying them in your resume. For this reason, we have curated a list of how to add such experiences to your resume and how they can be beneficial for your career.
Steps To Put International Volunteer Experience In Your ESL Resume
To create a killer resume by incorporating volunteer experience abroad, follow these three simple steps: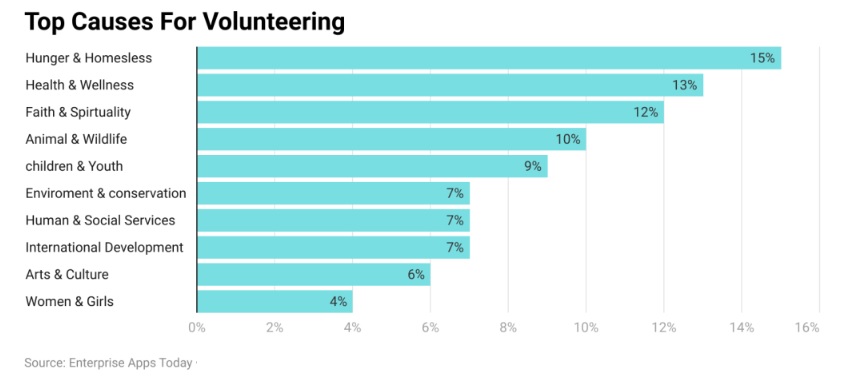 Source: enterpriseappstoday.com
Select The Perfect Spot

The first and foremost aspect to consider is the ultimate location where you are going to place your volunteer abroad experience. Take a look at your format and ensure that everything is seamless and easy to read. Make sure that each section is clearly labeled and that all the items are strategically and chronologically placed. Once you have the draft ready, you can now figure out under which section your volunteer work can be added.

However, if you feel you should have a separate volunteer section, you can definitely do that. While listing them out assure that you mention the duration of the job and also how recent your abroad program was. Additionally, refrain from blindly listing all the experiences and mention only the ones that are relevant to the position you are applying for.

Highlight Professional Skills

Before you are overwhelmed by the nostalgia of all the incredible memories you made during your volunteer abroad program, you first need to decide how that experience is connected to the job application requirements. Think about what you can bring to the table and demonstrate how the success of your work abroad will be valuable for your future organization.

Use specific and quantifiable examples rather than bombarding your recruiter with sentences that can be found on any other resume. Lastly, show off your super-savvy skills such as competence, adaptability, problem-solving, communication, etc that you picked up while volunteering abroad.

Revise For Strong Language

Now that you have everything in place that you want to include, it is now time to revise the wording and tone. Use commanding language instead of passively listing traits. Demonstrate your skills by adding examples that show your success.

Explain in detail why your qualities bode well with the organization's values, mission, and goals. Do not be afraid of listing more lofty but essential skills and just create relevancy if it isn't easily visible to the eyes.
How Can Volunteer Abroad Boost Your ESL Resume?
Now that you know how you are supposed to list the volunteer skills, you must be wondering why you should list these skills in the first place.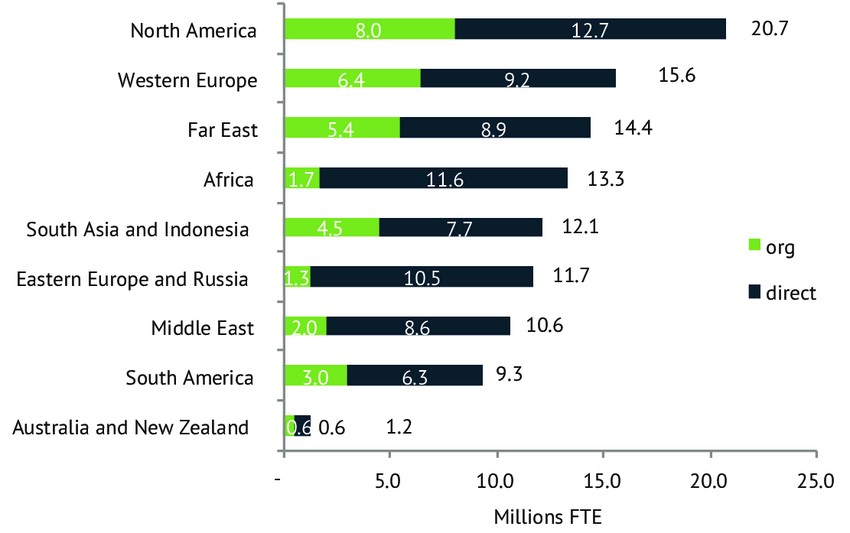 Source: researchgate.net
Here are some solid reasons for adding volunteer work to your resume:
Volunteering experience gives your employer an idea that you are independent especially if you have worked abroad. This is because it allows you to learn new tasks, and live and manage everything on your own.
It shows you are responsible as you need to be productive regardless of your busy schedule. Time management and problem-solving are the major skills you learn from such experiences that will be beneficial in your future job.
Volunteering allows you to meet and interact with various people across the world. You get a taste of different cultures and values that sometimes leave a lasting impression on your character as well. There are numerous traits that you pick up along the way and it becomes a part of your personality eventually.
Exhibits Leadership Initiative
Volunteering abroad shows strong leadership capabilities as you have the courage to take the initiative to travel and help others. Listing it on your resume might allow you to secure a leadership position in your future job.
Since you will e communicating with people coming from different backgrounds and cultures, you will learn to be assertive and deal with people who are not similar to you. You will also be aware of cultural boundaries making you step out of your comfort zone and see the world in a new light.
Your New Resume Is Now Shiny With Goodwill
Volunteering abroad is a great way to acquire new skills while meeting new people. Even if you don't get paid for the job you will gain new experiences that will enrich you for a lifetime. Your strengths should exemplify your overall employability and not contradict it.
However, if you are looking for teaching volunteer jobs abroad, then you first need to consider pursuing a 120 hours Certificate in teaching English as a foreign language course. Additionally, if you are failing to write a clear and consistent resume for yourself, you can connect with our resume writing wizards for an enormously killer end product.