5 Precious Tips To start a Teaching Career with Online TEFL Diploma Course
Have you thought about teaching English online ever? If not then think NOW!

Well, with the rising significance of English as an international language of global communication, the development of teaching English online is on the growth. The reason behind this massive amount of growth is quite simple and straight, the e-learners don't have to travel to lessons. As a result, the demand is growing and so is the need for more qualified online English teachers. The teaching English online career gives you a lot of flexibility. You can teach English from anywhere, you can teach along your travel track as well.

Sounds like a pretty good covenant, huh?

Is it actually possible to teach English online and get paid?

The international ESL/EFL industry is changing quickly with the technological development and the growing demand for English as a language among all the countries in the world. Teaching English online is getting popular because both the teacher and the student can access so many cool resources including YouTube videos, blogs, as well as other online ESL language apps and games! It is convenient and is easy to appeal for both teacher plus student and as a consequence, there are several major ESL/EFL employers in this industry right now.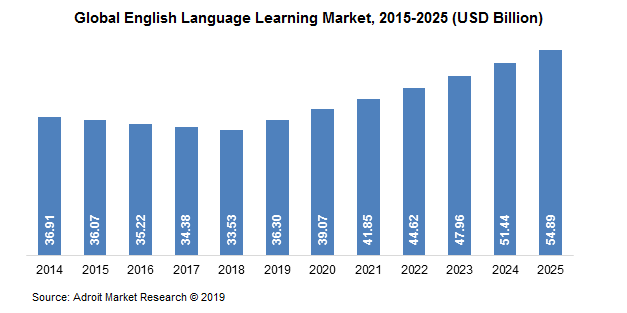 (Source: https://bit.ly/3kTXEk8)
At this point, English learning online is well established in countries all over the world but there are certainly major concerns among the ESL/EFL teachers now…

How difficult is it to prep online lessons?
What can you do better?
How will you connect with learners virtually who don't speak your native language?
How will you make your lesson plan engaging enough?
How will you adjust to the international time zones?
AND MANY MORE…

The biggest challenge is as your students only see you for a short time (depending on your company), so your job is to teach them English speaking, reading, listening, and writing in that entire time!

So what can you do to be a fruitful online English teacher?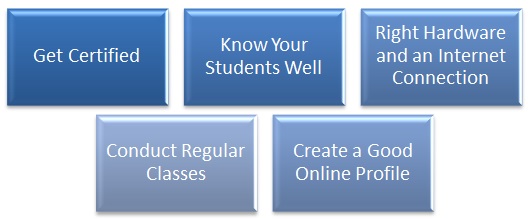 1. Get Certified

Before starting your online English teaching career, make sure you are properly certified. Even though this is not obligatory (initially) to get started, we would suggest you get certified as it is crucial if you really want to form a successful online English teaching career. Nowadays, there are different types of English language certification programs available, among which the most popular are - TEFL and TESOL, which can be obtained online as well. Well, these courses will aid you to learn all those ESL teaching skills that are necessary to become a good English teacher. You will also learn different ESL teaching methods, different educational styles, how to plan ESL lessons, how to simplify the language and grammar for your students, and what kind of teaching material to use, etc.

2. Know Your Students Well

We would suggest you try to keep a few notes about each of your learners in your notebook or spreadsheet as per your wish. Try to know them more, show your learners that you actually care for their preferences. If they are struggling with something, mark that down too and help them. See, these things might be small, but your students will notice that you remembered and you want to build a positive relationship with them. You will get more re-bookings and your students will perhaps mention it in their feedback for you.

3. Right Hardware and an Internet Connection

You need to make sure that you have all the necessary hardware which you will need to teach English online with an internet connection. These include –
A laptop or desktop, both works fine
Webcam
A headset with a microphone
Solid internet connection
Right Software
Quiet Space
Undoubtedly, one of the most significant steps in figuring out how to start teaching English online is to have the correct software and hardware.

4. Conduct Regular Classes

In online teaching English, you make your own schedule and most of the time, the online English companies don't tolerate missed classes. Obviously, emergencies occur - maybe the internet can crackdown in your area or maybe you become ill and so on. However, if you have too several no-shows or cancellations in your contract (classes), this behaviour could be terminated spontaneously. Try not to sleep through a class as this happens many times. We would suggest you do your best to always be there.

5. Create a Good Online Profile

For grabbing a good and decent online teaching English job, it is recommended you should create an attractive resume that highlights your experience. Moreover, try to build an online profile in Facebook, LinkedIn along with other online teaching English platforms so that people can discover you. The internet is full of career opportunities and you need to find out the right students and right jobs.

And YES, you can teach English online if you are not a native English speaker too!

Apart from the above-mentioned suggestions, we would like to share some more information which is essential for teaching English online. Consider creating an environment favourable to getting your best teaching done, what does it mean? Well, this could mean a nice desk maybe, props, or a better camera or you could even have some simple posters or artwork in the background of your virtual classroom. Invest in your workspace, you won't regret it. We also understand that working online has its advantages and we would suggest you connect with other virtual English teachers in real life. Maybe through group chats or regular meetups and Facebook groups etc.

Get yourself in the habit of reviewing your lessons weekly. By doing this, you will be able to be on track with your lessons and enactment. With the online TEFL diploma course, you will become eligible for getting lucrative teaching English online jobs. Well, it never hurts to pull out your old TEFL training lessons, maybe you can sign up for any free webinar on the up-to-date TEFL techniques for teaching virtually. Keep developing your own teaching skills as that will help you to refresh your knowledge and further your existing skills.

These tips are just the beginning for you. Join this growing ground; all you need is the appropriate training plus some basic equipment to expand your horizons across the virtual world!